Further Events- Alqueria de Rosales 2020
ALQUERIA DE ROSALES 2020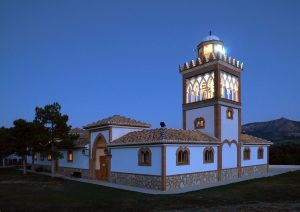 Soon we will publishing information on our retreats and activities during Ramadan and throughout the summer, starting with:
Ramadan Retreat, begining at April 24th
'Eid al-Fitr. 24th to 26th of May
Intensive Arabic and Qur'an Course, from the 1st to 12th of June
Rumi's Cave Retreat. 14th to 21st of June (dates to be confirmed)
Al-Ghazali Retreat (dates to be confirmed)
Islamic Geometric Patterns Summer School, from the 10th to th 19th of July
Conferences on Mawlana Jalaluddin Rumi, from the 20th to the 22nd of July
Summer Camp and Family Vacations on August
This calendar of activities is provisional. Dates can change, and more activities can be added.
Si continuas utilizando este sitio aceptas el uso de cookies. más información
Los ajustes de cookies de esta web están configurados para "permitir cookies" y así ofrecerte la mejor experiencia de navegación posible. Si sigues utilizando esta web sin cambiar tus ajustes de cookies o haces clic en "Aceptar" estarás dando tu consentimiento a esto.